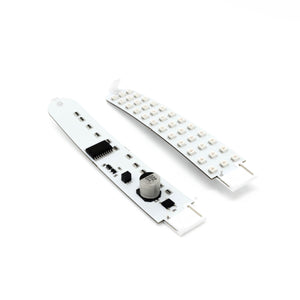 Turn Signal LED Light, with sequential feature (pair)
Rear Turn Signal sequential LED lights with high-power automotive grade OSRAM LEDs.

Designed and produced by MX5things. Manufactured in the USA.
Direct replacement of the WY21W bulb.
Three sequence options are available:
"Sequential fill-up," "Running,"  and a new option - "Inverse sequential."
video clip of these options side by side here test video
Note: combination with other LED lights (front or side) will require additional ballast resistors.